SEO,

Get found on Google by customers searching for the things you offer with Market Harborough SEO. These are the hottest prospects, so don't miss out.
Discover a wide range of practical and reliable search engine optimisation solutions from an award-winning SEO agency in Market Harborough
Competitor & Market Analysis
Conversion Optimisation & Tracking
Content Marketing Outreach
Quality Backlink Building
Dedicated Account Manager

What will be the use of SEO Market Harborough for your business?

And why should you choose us?
Getting found in Google is important
Showing up in a Google search result allows those prospects who are looking for your products or services to find you.
Hard selling no more
When prospects who are in need of your products find you, signing up is all there is to do, no more wasting time, money and most of all, no hard selling.
Showing up on Google Search Result Matters
Every month, 30+ million searches are being done on Google for specific products and services. It is a great advantage to be on page one of Google search results to be found by users looking for your business.
Earn trust by getting found
Appearing on Google search results will immediately make your business an authority in your field and will be easily remembered by more leads and customers.
Become successful fast and for less
Our experience working with many business websites made us the expert in Google search engine rankings. To put it simply, you can create and fulfill your company goals faster with lesser spending compared to others who still need time to understand how Search Engine Optimisation works.
We can do it all for you
As a digital agency, we can provide all the SEO Market Harborough UK services your company needs, including writing content, marketing and promotion, optimising your pages with keywords and coding.
Talk to an SEO Market Harborough expert today…
We manage your campaigns to ensure you gain the most whilst paying the least.

Results You Can Get in Just About 3 Months
Increase in Enquiries / Sales
Improvement in Organic Traffic
Increase in Conversion Rate

Start rising up on Google for as little as £600 per month with SEO Market Harborough
Wanted: SEO agency – Market Harborough 
Springhill Marketing serves local business websites of all sizes. Regardless of the size of your online marketing budget, you can count on our team to deliver the search engine optimisation solutions you require.
15 Hours /Month

Onsite And Offsite SEO

Most suitable for:

Local Campaigns

Low Competition Markets
20 Hours /Month

Onsite And Offsite SEO

Most suitable for:

Regional Campaigns

Medium Competition Markets
40 Hours /Month

Onsite And Offsite SEO

Most suitable for:

Regional / National Campaigns

Medium Competition Markets
60 Hours /Month

Onsite And Offsite SEO

Most suitable for:

National / International Campaigns

High Competition Markets
No matter your business situation, we can build a bespoke SEO strategy and solution to best suit your company's online needs. 
We work with you to identify precisely what will make the biggest impact on your business marketing efforts and bottom line.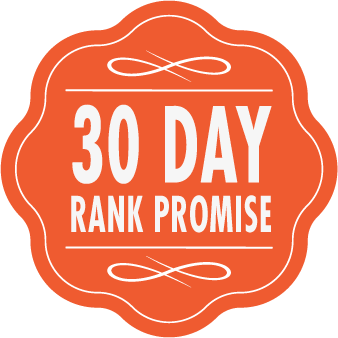 Our No-risk Optimisation Promise
We take our SEO strategy seriously. That's why we have the confidence that our techniques will work! We promise every page will have higher Google search results or organic traffic within the first 30 days, or we will work until you do, for free!
Frequently Asked Questions about SEO Market Harborough
Discover the answers to the most frequently asked questions about SEO and choosing Springhill Marketing as your SEO Market Harborough UK services provider.
Is there a guarantee that we will be ranked No. 1 for a major search term?
We guarantee that your pages will start appearing on search engines, or you will gain more organic traffic in just 30 days of working with you. Click to view our ranking promise.
We are very confident in our ability to provide local search engine optimisation solutions of the highest standard. However, no SEO company can truly guarantee a No. 1 ranking for major keywords all the time. An SEO company that promises a No. 1 position for all your target keywords is likely to use "black hat" SEO strategies, which could leave lasting or even permanent damage to your website. It would be best to avoid SEO companies that make such promises.
How long should I wait to see SEO results?
As an experienced SEO agency in Market Harborough, we can tell you that there's no definite answer to this question. The amount of time will vary with each client, but we make sure to kick-start our services for new clients so they can see results and ROI sooner. We cannot fast forward your SEO services, but opt for a "slowly but surely" strategy as this will give you a result that lasts.  
Even though it might take a few months to be on Page 1 or the top 3 positions on Google for your target keywords, you will already see organic traffic and improvements in your search ranking on most months that we are doing your SEO.
When do we get reports on your work and how does it look like?
At Springhill Marketing, our team operates on the principles of transparency. We always ensure that our clients are regularly updated about the status of their respective websites and SEO Market Harborough campaigns. Therefore, we will provide you with monthly SEO reports that will show all page performance indicators, such as live rank tracking, organic traffic, conversion and bounce rates, amongst others. Also, remember that you can always contact us if you have any questions, so don't hesitate to get in touch with us whenever you need to.
How will your SEO work adapt to our marketing efforts?
We are also marketing people and we know the importance of having a synchronised full marketing strategy. SEO Market Harborough is the same. We will work with both your in-house and third-party marketing teams, and we will let them know of the research and planning that we will do for your SEO.
What if we decide to terminate the contract?
We understand that change is inevitable, so we will not ask you for any 6 to 12-month commitment. If you no longer require our SEO services, you will have the flexibility of allowing us a 30-day notice anytime if needed.
I read that these days good content can get us ranked so what do I need SEO for?
Getting your website ranked is much more complicated than just having great content. Google have over 250 considerations when choosing who to rank for any search term. As SEO specialists, we can make sure that your website, pages, and all other SEO signals are provided with better ranking factors than others.
How do you make sure that you are updated with the best practices from Google?
We have been providing great SEO results for the businesses we've been working with. And as a certified Google Partner in Market Harborough, we can ensure that we are ahead with our continuous online research and improvements.
Talk to an SEO Market Harborough expert today…
We manage your campaigns to ensure you gain the most whilst paying the least. Lead Your Business To Success Through Digital Marketing.
Springhill Marketing - SEO Experts in Market Harborough